Members Exclusive Knowledgebase
Where can I buy a Seat Belt Extender?
Aftermarket/Online/Internet/Unsubstantiated suppliers
The public will often refer to a website, or an international supplier – As an ACRI Network Member you should not use or recommend these sources as there is no evidence they comply with appropriate Australian Standards or recommendations.
ARFA – Automotive Restraint Fitters Australia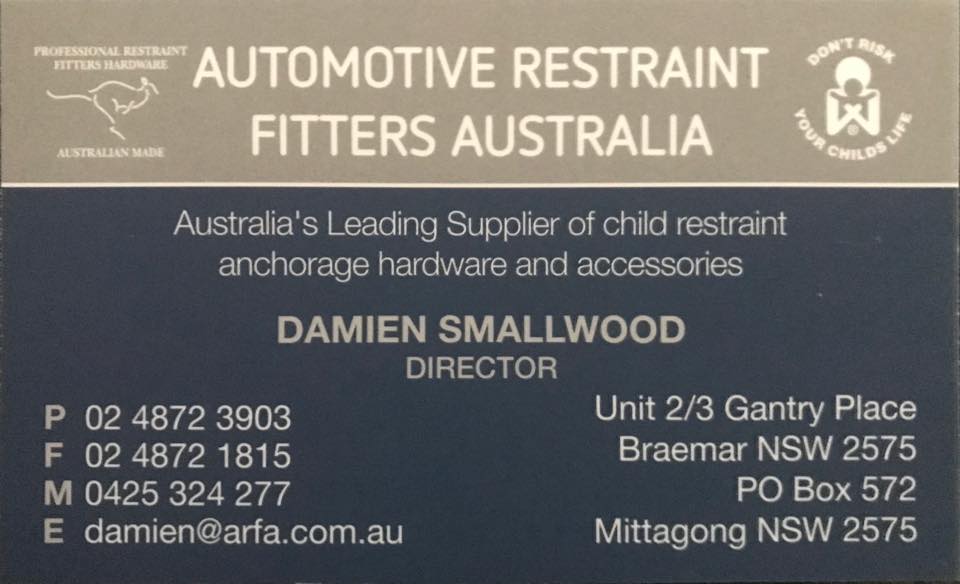 Not only is this awesome crew a long standing Australian owned, mutli-generation, family business but they are also valued Founding Members of the ACRI network with a long time association. Now in their second generation of leadership this crew are your essential resource in this industry, supplying stock items as well as a vast specialist items you will not find anywhere else – including items for special needs. They are the only manufacturer in Australia we are aware of that distribute three types of gated buckles. ACRI Member ID: 12 0051 P
Website: http://automotiverestraints.com.au/home.php
Email: orders@arfa.com.au
Phone: 1800 20 70 92
Requirements: Only supply authorised fitting stations, requires an ABN – Mention you are an ACRI network member, along with your current member number.
Seat Belt King


Website: https://www.seatbeltking.com.au/
Email: sales@seatbeltking.com.au
Phone: 1300 871 150
Autoliv
1521 Hume Hwy. Campbellfield. VIC 3061. (03) 9355 5721
Hemco Industries.
Ballarat Victoria
Other National Chains:

NB: This site contains information intended only for the person on the ACRI membership list and is subject to legal privilege. Any duplication or copy, even in segments, infringes on copyright