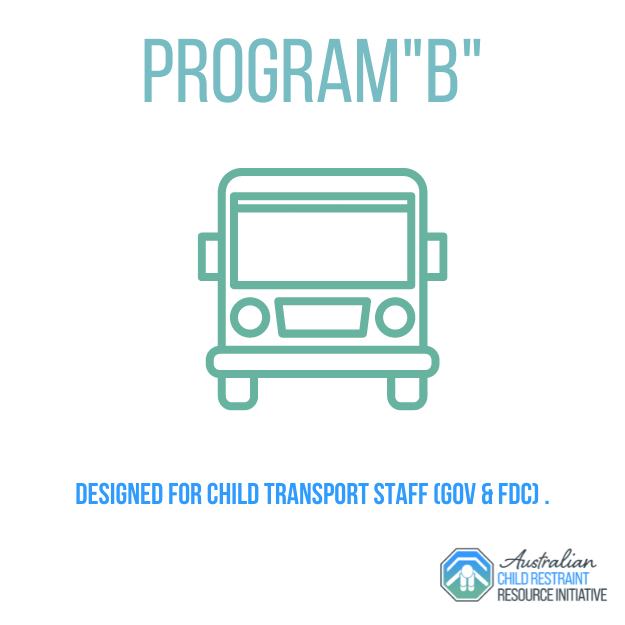 'B' Program: FDC / FS Course in correct child restraint use.
Course Access: 90 days access
Course Overview
This course in suitable for the front-line user of a child restraint. A child carer, Nannie or family services worker are examples of individuals who will benefit from this course.
Parents will also benefit from this course, enabling them to address their child safe travel needs as required and not be reliant on someone else.