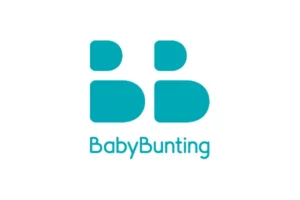 Job no: X7TFN
Category: Stores & Installation
Growing Australian business with genuine career opportunities
Paid parental leave
Full training provided
Join the family devoted to families.
Family. It means everything to us. From our very first baby steps as a small Balwyn store in 1979, we've grown to become Australia's largest and best-loved baby retailer. Along the way, we've never lost sight of the fact that it's our team members that make Baby Bunting so special.
Every day, our diverse and dedicated store team members provide expert product knowledge to support mums, dads, grandparents and carers through the early years of parenthood. We're passionate about creating better experiences every day – for our customers and each other.
Join our family: Car Seat Installer & Educator
We're seeking rising stars to join our team as a Car Seat Installer & Educator. In this role, you'll:
Expertly guide parents through our range of car seat models, vehicles, regulations and industry guidelines (we'll provide training) to find the perfect fit for their needs
Take parents through product features by demonstrating how they work
Build and maintain a genuine bond with every parent you help
Stay up to date with the latest and safest technology by coordinating training with our suppliers
Work a flexible range of shifts across weekdays, weekends and afternoons while travelling between multiple stores in a specific area
What you'll bring to the role:
You'll…
Understand the needs of expectant and new parents on their path through parenthood
Be comfortable working in a fast-paced environment
Ideally have a background in customer service
Hold a valid Australian driver's licence, as you will work between multiple Baby Bunting stores
The benefits of joining us
More than a place to work, Baby Bunting is a place to grow. Join our team and you'll be rewarded with benefits like these:
Training pathways designed to encourage personal growth and professional development
Staff discounts
A friendly, healthy and safe working environment
Support from a management team that has your back
Our Culture:
You'll be joining a dynamic, friendly team where you'll be challenged and supported to achieve personal and business goals. Expect a work environment that is highly collaborative, inclusive, and progressive.
Our Values – Being Passionate. Being Considerate. Being Honest. Being Positive. Being Focused. Being Bold
We believe our people and our values make a difference and set us apart in the industry.
Ready to become family?
We'd love to hear from you.
Looking for more?
Join our Talent Community to stay up to date with our upcoming job opportunities.
Please note; due to the intimate and personal nature of our work, successful applicants will need to undergo a National Police Criminal History check.